By definition, it means a place that looks like a desert. As we all know, deserts are not likely to be a home for many species due to the hard conditions, such as having no water, extreme climate changes, and basically - no life conditions.
The results that come from desertification are devastating, as they ruin the ecosystem in the area. This means that the vegetation of many species is ruined. Unfortunately, this is the case in many countries around the world nowadays. For example, in Africa, there are around 80 million hectares of land currently facing this issue.
The consequences of desertification are devastating for the ecosystem and result in reducing the land's resilience to climate fluctuations, damage of vegetation and lead to famine. Desertification is a big issue facing many countries. In Africa there are more than 80 million hectares with sandy areas. Desertification is a really important issue, it causes losing important biodiversity, resources and ecosystem.
Desertification ranks the greatest environmental challenge at present time. In 2007, the UN General Assembly declared 2010-2020 the United Nations Decade for Deserts and to fight against Desertification by planting trees.
197 parties included in the United Nations Convention to Combat Desertification (UNCCD) project for working together in restoring soil productivity, maintaining agricultural land and to mitigate the effects of drought in drylands.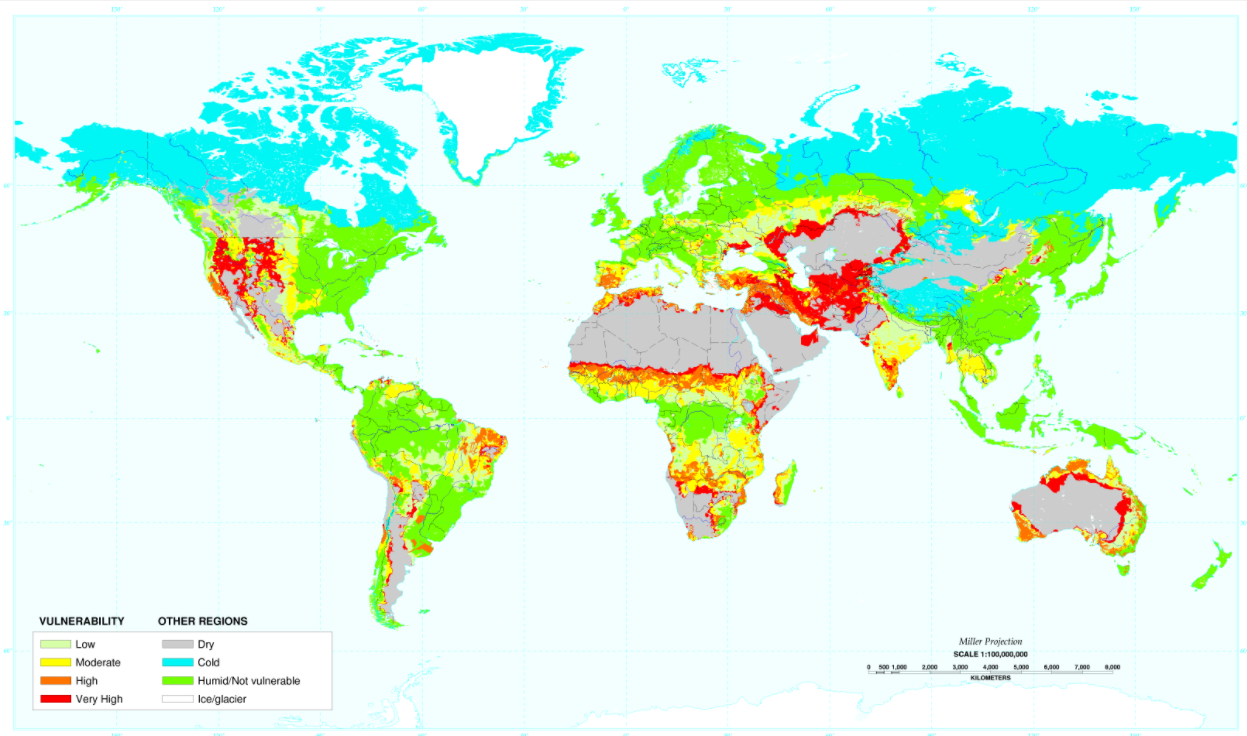 Yellow, Orange and bold red areas were showing regions of forest around 20,000 years ago. Now these areas are porn to dryland.